Apology Not Accepted, Hopi Religion: a Religion That Was Never Conquered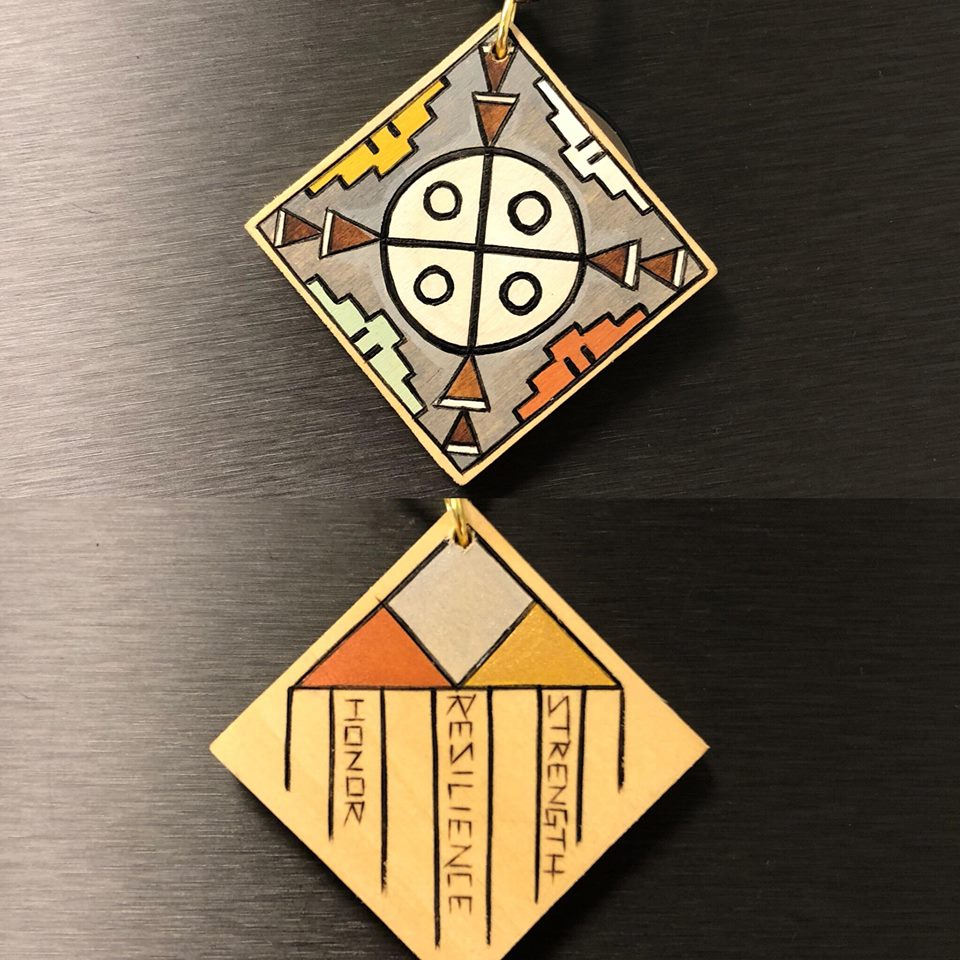 Guest Editorial by Stewart B. Koyiyumpewa
---
Remember Pueblo Revolt of 1680 – Series Part I
On June 13, 2000, Bishop Donald E. Pelotte, Bishop of the Diocese of Gallup, NM of the Catholic Church delivered an apology from the Pope to Hopi religious leaders and cultural advisors in the chambers of the Hopi Tribal Council in Kykotsmovi. The Pope's apology sought forgiveness for the abuses Franciscan missionaries had inflicted on Hopi people during the mission period (1629-1680) abuses documented in Moques and Kastiilam: Hopis, Spaniards, and the Trauma of History, collaborative project between The Hopi Tribe and University of Arizona. Those abuses included the forced labor of Hopi men, the suppression of Hopi religion, and worst of all, the rape of Hopi women.
Hopi religious leaders and cultural advisors sat silently as the bishop addressed them. There was awkward silence that fell upon the gathering when the bishop concluded his apology. Then on the Hopi men stood up and addressed the bishop. 'Apology not accepted. I don't accept your apology,' he stated. Several men rose and expressed similar statements, adding that the historical trauma inflicted by the Spanish on the Hopi people during the mission period still haunted Hopi lives today. One by one, Hopi religious and political leaders added reasons why they could not accept the apology, Hopi also stated that if the men of the Church were serious about correcting past wrongs, then it should look into Hopi treaty rights, specifically land and water rights guaranteed by the Treaty of Guadalupe Hidalgo, which are now at the heart of the concerns facing the Hopi people. This bishop agreed to take their messages to the Pope and look into the request for help. The Hopi Tribe has not heard anything from the bishop of the Church since then.
Having witnessed this event, I asked myself, 'What if the Pueblo Revolt of 1680 was not successful? What if the Hopi people weren't able to drive the Spaniards out of the villages and their homelands? What if the Hopi practiced Catholicism instead of the Hopi way of life?' By asking myself these questions, I slowly realized the significance of the Pueblo Revolt in the history of the Hopi people. Unlike other Pueblo people, we don't have Catholic churches in our communities or Hispanic last names. We have been free to practice our religion and our customs since 1680. We were never reconquered.
Another question that I asked myself is about the behavior of my own people. Have the Hopi people taken for granted what our ancestors fought and died for, the abuses they endured, the sacrifices they have made and the losses they suffered?… We need to protect and safeguard what we have so that OUR WAY OF LIFE WILL ENDURE IN OUR HEARTS, MIND, AND SPIRIT.
Stewart B. Koyiyumptewa – Guest Editorial
Apology Not Accepted, Hopi Religion, a Religion That Was Never Conquered