LATEST
---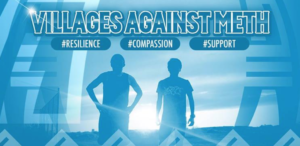 As many have experienced and witnessed, we are as a community living the devastating effects of meth and other substance abuse in our villages and communities. We have found many families and individuals who have a concern or issue relating to either loved ones and community members using/selling, and/or are victims of theft relating to meth. We also recognize that the use of meth and other substances play an overwhelming role in the violence occurring in the villages and communities. In response, a facilitated town hall meeting was conducted to address these issues, compile a collective community voice, and initiate a proactive approach from the community, our leadership, and law enforcement.
MORE ABOUT VILLAGES AGAINST METH PAGE
---
Survey Participation
For our HOPI COMMUNITY MEMBERS (local and living off Hopi):
Here is the link to the online survey for the Villages Against Meth report and recommendations. If you have already filled out the paper survey at the town-hall meeting, please disregard.