Hopi Tribe – Executive Order #01-2020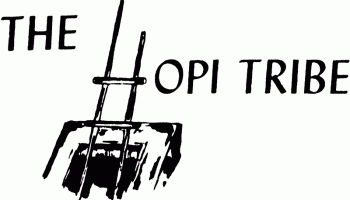 Hopi Tribal Chairman, Timothy L. Nuvangyaoma and Vice Chairman Clark Tenakhongva, issued a Tribal Emergency Declaration for Hopi in response to the recent COVID-19 Virus on March 17, 2020. This declaration and guidelines will remain in effect until further notice.

The Tribal Emergency Declaration provides information on the virus and guidelines in cooperation with existing guidelines provided by health officials. A summary of what the executive order is provided here.

Click for Full Original Hopi Tribe – Executive Order is available for Download
---
The executive order summary:
Timeline
United States Department of Health and Human Services declared a public Health Emergency in response to the COVID-19 / Corona Virus outbreak – January 31, 2020
World Health Organization (WHO) declared COVID-19 a pandemic – March 11, 2020
COVID-19 – "Corona Virus"
COVID-19 is known to cause severe upper respiratory illness which can result in severe complications and death
COVID-19 can be transmitted from person-to-person (community-spread). There are confirmed cases through out the United States, Arizona and recently Navajo County (Kayenta reporting first 2 confirmed cases in Navajo County)
At risk individuals include those with pre-existing medical conditions, elderly and children

Precautions and Interventions
Arizona Department of Health Human Services (ADHHS) and the Centers for Disease Control (CDC) have identified precautions and interventions that can control and prevent the spread of COVID-19 virus
Limit travel and community movement
Avoid social contact and social gatherings of more than 20 – 50 people
Reduce large gatherings
Practice good hygiene : washing hands frequently, cough and sneeze into elbow not hands.
If you suspect you have come into contact with some one with the virus or exhibiting symptoms, isolate at home for a minimum of 14 days
Encourage remote communication
Limit programs with external staff and minimize social contact within the workplace for at least (8) weeks.
Hopi Community
COVID-19 poses an extremely serious public health threat to the Hopi community, if recommended precautions are not followed. The health and safety of the Hopi community requires all to take extra precautions and be in cooperation with each other to combat the outbreak of COVID-19.
Hopi Tribal Departments, Villages, Entities and Programs shall cancel or postpone all events that gather fifty ( 50) or more people, or ten (10) or more individuals belonging to the known high risk categories for the next eight (8) weeks.
Hopi Tribal Departments, Villages, Entities and Programs that provide community services, should begin exploring options that would allow for continued operation, to the extent possible, but which comply with the aforementioned precautions and interventions and reduce on­site visits and contact with and/or visitation from outside entities. Examples of such restrictive activities include public and private tours of the villages and visitation of the public parks on the Hopi Reservation.
Hopi Tribal Department Directors, Village Community Service Administrators and Program Managers shall develop a plan wherein employees shall work from home (telework) to the extent practicable; provided that essential government services, public safety and welfare services continue to be provided. Each official shall define the level of staffing required for said services.
The Hopi Emergency Response Team (HERT) shall be activated for the purposes of identifying needs/assessments, developing plans of action, mobilization of human resources, identification of financial resources, and delivery of services.
As necessary to assist the Tribe and for the protection of public health, the Tribe shall enter into contracts for the procurement of materials, goods and services needed to assist in preparing for, containing, responding to, mitigating the effects of, and recovering the spread of COVID-19. Applicable provisions of the Financial Management Policies including, but not limited to, travel, advertising and competitive bidding requirements are suspended to the extent necessary to address the effects of COVID-19.
Travel for business of the Tribe is hereby suspended for the next 30 days unless deemed necessary and subject to approval by the Chairman and the Vice Chairman. This suspension applies to all travel that normally requires authorization. Departments and programs are directed to seek alternatives to travel, including teleconferences, online videoconferencing, livestream or other alternatives for attending meetings, conferences or training. Travel requests that may be approved are those in which the Tribe's interests would be seriously affected or jeopardized by non- attendance, such as legal proceedings, law enforcement, or healthcare. Travel requests will be considered and approved on a case-by-case basis.
Any properties owned by the Tribe that the HERT determines are suitable and necessary for use to assist in preparing for, responding to, mitigating the effects of, or aiding in recovery from COVID-19 shall be made available to the HERT, public safety agencies, or the Tribal Department of Health and Human Services for this purpose, notwithstanding any federal, state or local law that would restrict, delay or otherwise inhibit such use.
To promptly respond for the protection of public health, the Tribe's agencies and first responders are authorized to share relevant medical information, limited to the patients underlying health conditions, age, current condition, date of exposure and possible contact tracing, as necessary to address the effect of the COVID-19 outbreak with federal, state and nongovernmental partners, providing such information will be used for the limited purposes of monitoring, investigation and control, and the treatment and coordination of care.
The Tribe's Department of Social Services may, to the extent the Department deems necessary to respond to the threat of COVID-19, waive any provisions or regulations of the Tribe with respect to the use, licensing or approval of facilities or homes within the Tribe's jurisdiction.
Effective immediately food and non- vendors will not be allowed to sell on the premises of tribally own property.